Hid Progress Report One
03 Mar 2020 - Jake Sherwood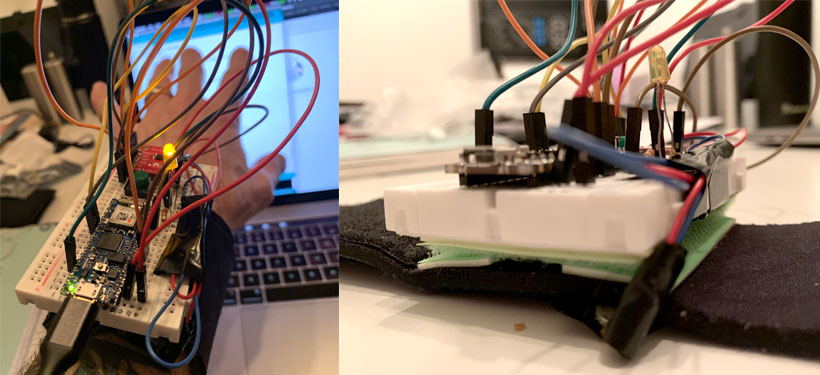 HID Progress 1
HID Progress 1
HID (Human Interface Device.) Progress report #1.
Merged mouse and keyboard functions and added haptics as well as threshold calculations for whip clicks.
Also explored Kalman filters but didn't see enough of a change to use. See graphs below in the gallery.
Built a couple quick prototypes for the wrist device.
A super low fidelity rubber band rig.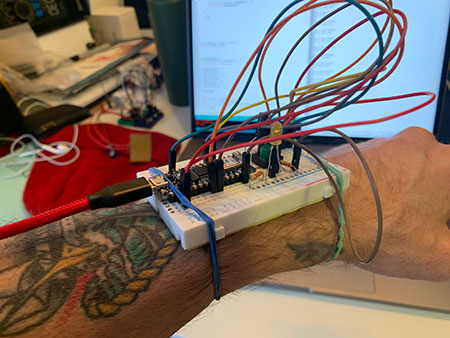 rubber band rig
Ace band rig.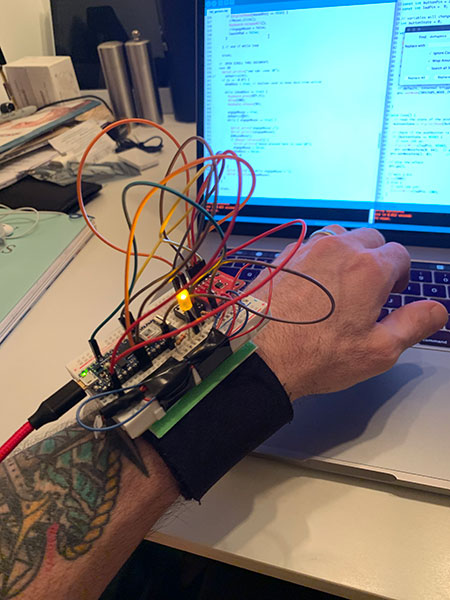 Ace band rig
Here are a couple videos of it starting to come together and one early one of what NOT TO DO.
Combining mouse and keyboard.


FIrst on wrist test

what not to do - mouse gone mad.


To Do
1) Clean up code
2) Smooth interactions - it's sometimes hard to get features / functions to respond quickly
3) Add sleep button - still might use FSR
4) If sleep button added update schematics
5) Finalize wrist band / enclosure design
6) Begin fabbing

User Feedback
1) Raising arm for better gestures (e.g. down) gets tired
2) Takes out of typing zone too much
3) Bit of a learning curve, but fun