Bike Pump Switch
19 Sep 2019 - Jake Sherwood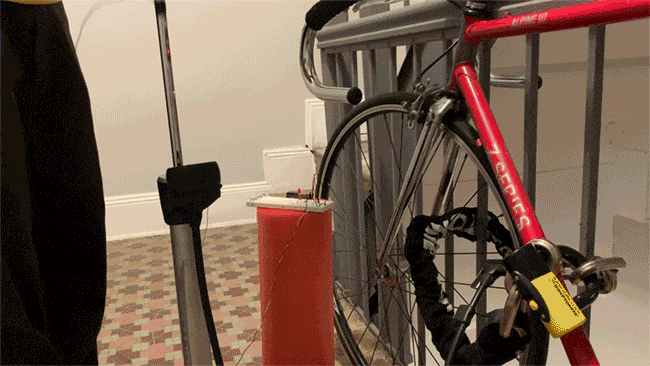 bike pump switch
PCOMP WEEK2 - Bike Pump Switch and Breadboarding
Our PCOMP assignment for this week was to familiarize ourselves with breadboards and to explore switch possibilites.
I already had some breadboard experience but it was a good refresher to work through the labs.
One thing I had not done was to use a voltage regulator to step down power supply. So that was cool to experiment with. (I may or may not have burnt out a voltage regulator wiring it backwards… oops… and ouch HOT!)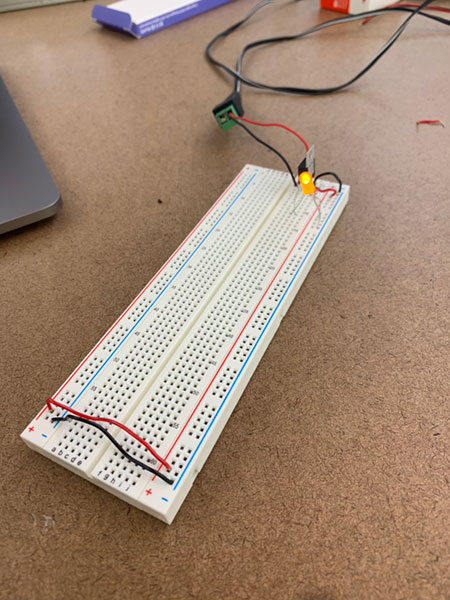 single led with voltage regulator in series circuit
Also set up a parallel circuit with three LEDS. (red white and blue… so patriotic… but not in that order LOL.)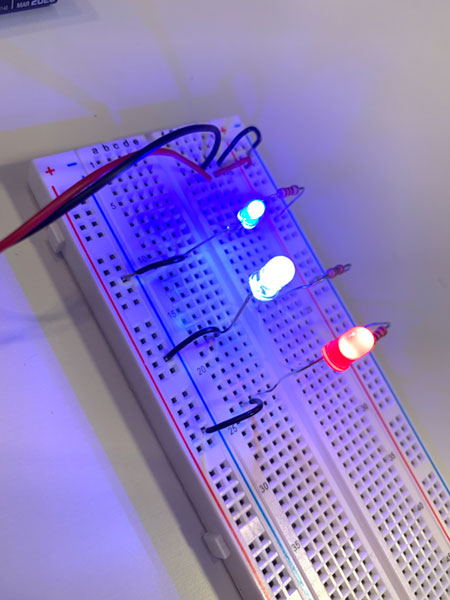 3 leds in parallel circuit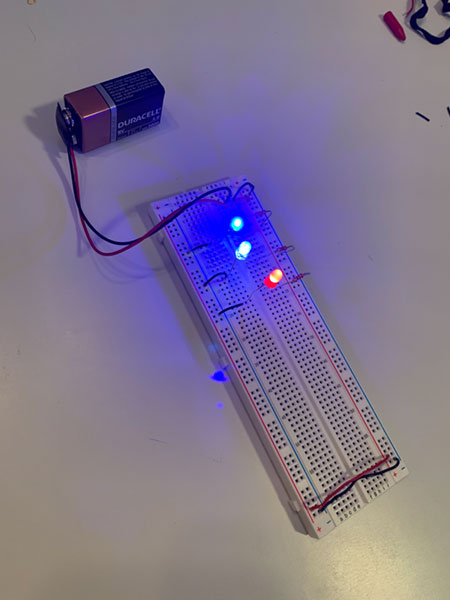 red whit and blue led parallel circuit
After the breadboard refresh, I also refreshed my soldering skills and soldered my power supply to header pins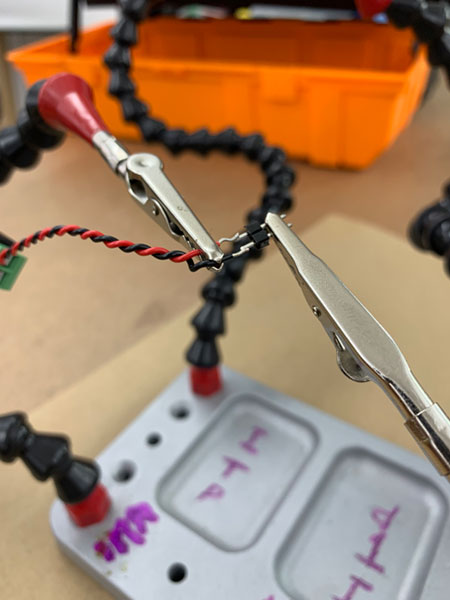 setup to solder header pin to power supply jack
Once I had all that behind me, I was ready to start playing with switches.
I wired a few up using the Arduino as a power source and using a 12v power adaptor with a voltage regulator.
I also played with just completing the circuit with a wire as my switch or a screw.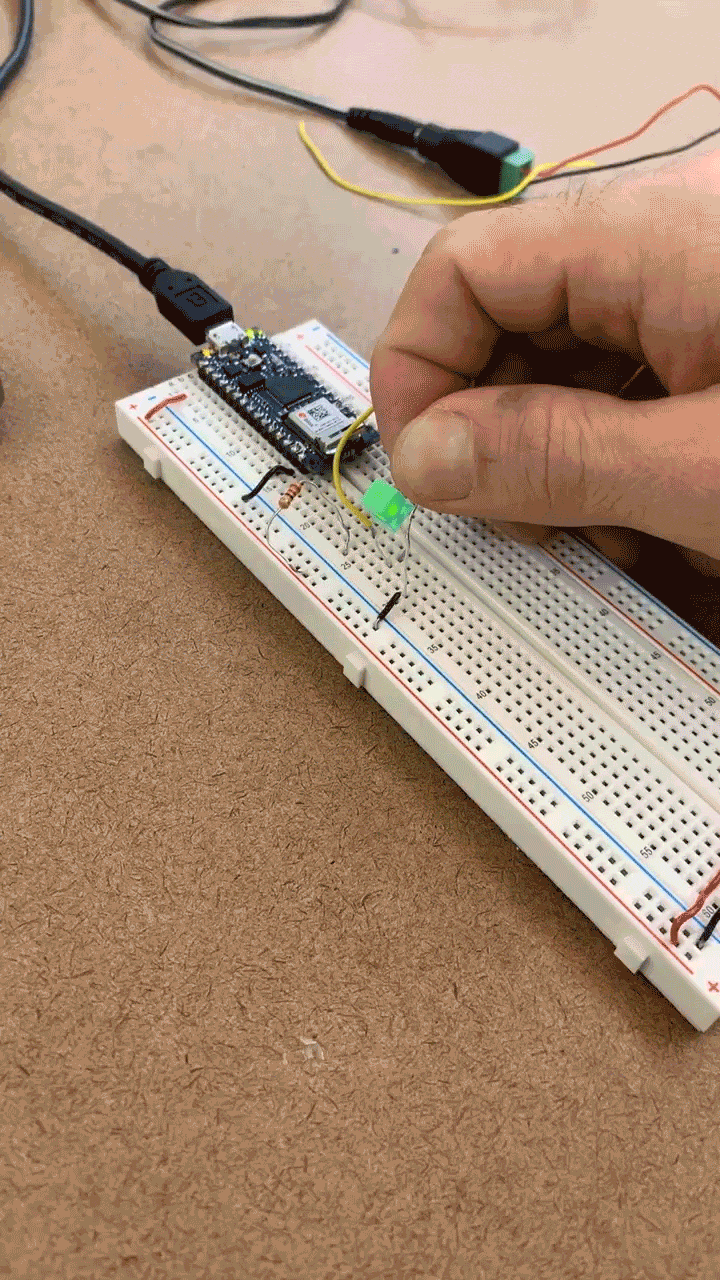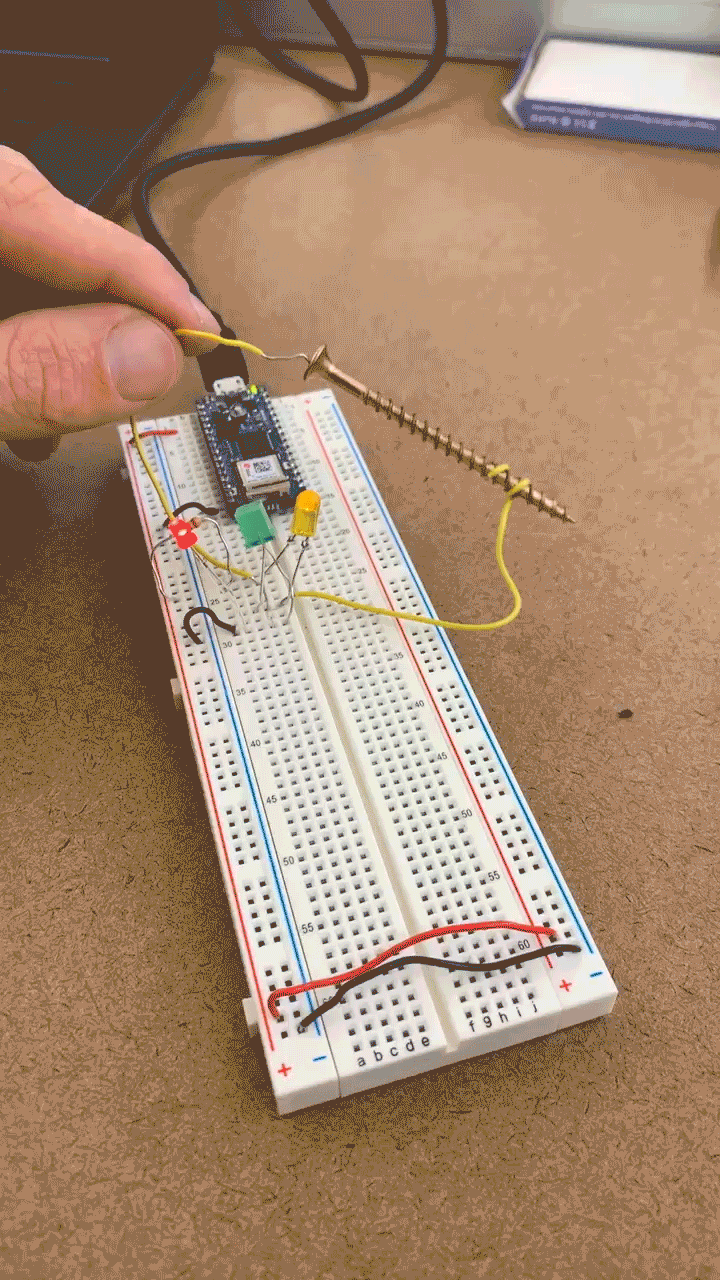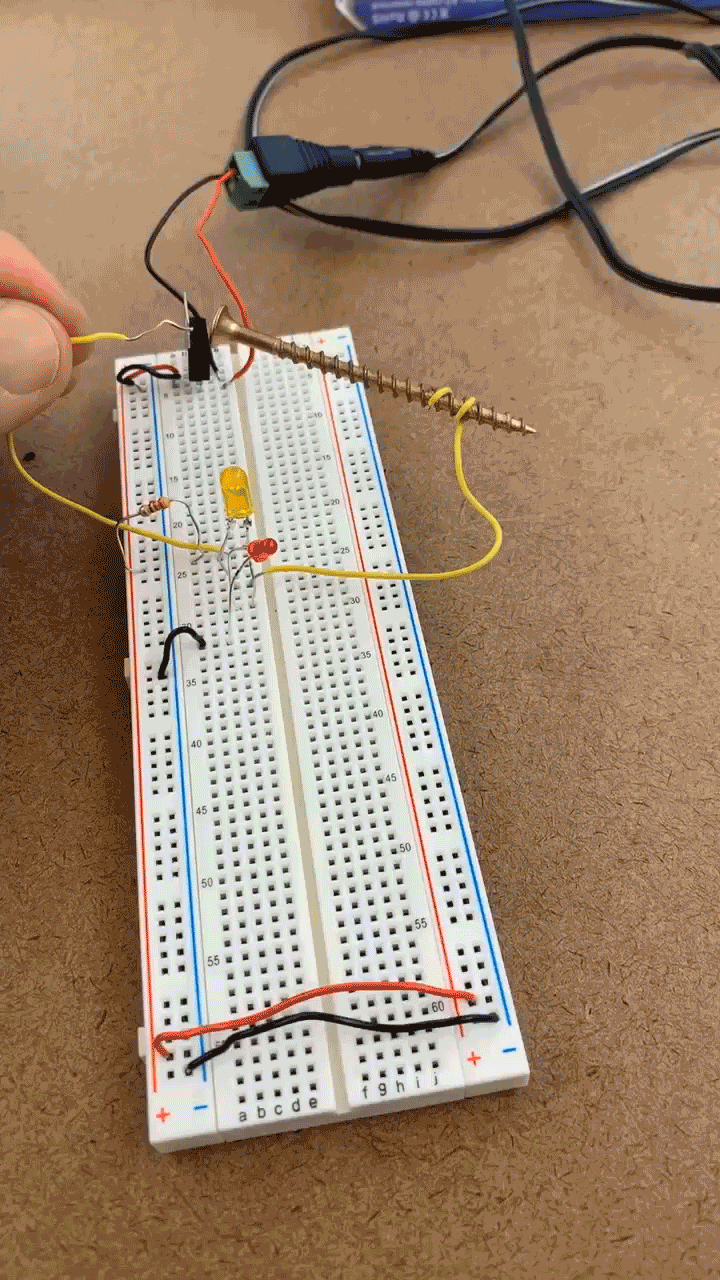 Arduino power with wire switch, Arduino power with screw switch, and 12v power with voltage meter and screw switch
To explore switches further I made a bike pump switch.
I used my 3 LED parallel circuit and a simple set up, with half the switch wire on the top of the bike pump base and the other on the pump flute. They touch when "pumped" and complete the circuit.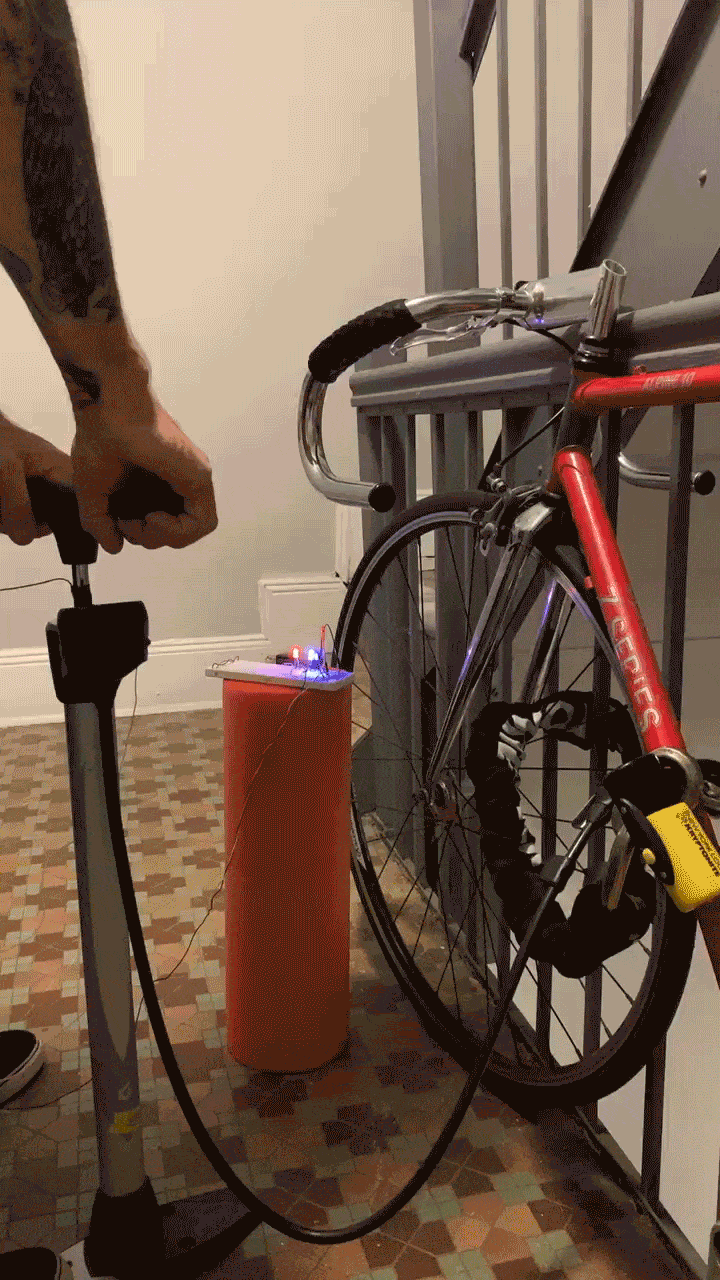 simple bike pump switch