An Exploration in XR
09 Aug 2020 - Jake Sherwood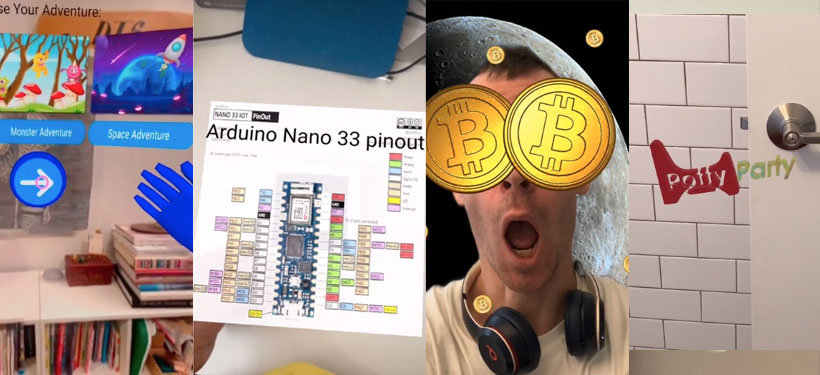 An Exploration in XR (AR & VR)
In the RLab Human Centered Design AR / VR intensive I learned about emerging techniques and technologies in the field of XR (AR & VR).
Having been interested in the field for some time, this was my first exploration into the tip of whats possible.
Learning a history of whats been done and what the current landscape of XR looks like we dove into some of the current tools being developed and used.
We first looked as a.frame.io and built and inital WEBVR experience. We also discussed basic design process and put together a concept Scene Based Information Architecture as well as some Spacial Wireframing.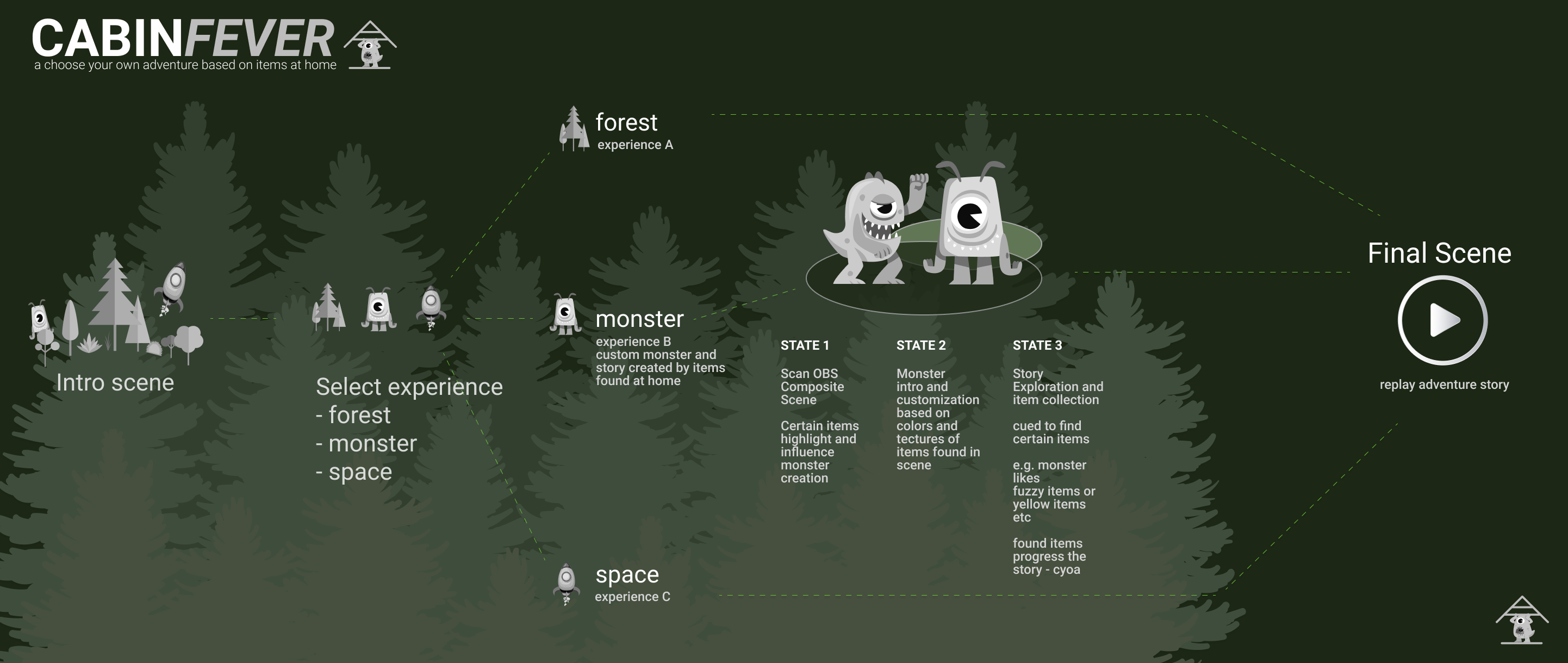 CabinFever Scene Based IA
Using Aframe with Glitch.me I was able to quickly put together a cross platform VR experience that works on any mobile device, most modern browsers and head mounted displays. Also used the Google Street View app to create a 3D (equirectangular) image of my livingroom.
CabinFever Concept VR Experience
Video of CabinFever WebVR Experience

We then looked at creating a WebAR experience.
As a grad student at ITP NYU, I'm often building physical computing projects with an Arduino Nano 33 IoT. BUT… I always have to look up the pinout since it is not labeled on the top of the board.
My project is a quick way to get to the pinout in AR.
I experimented with different markers and some work better than others.
My glitch file is set up to work for multiple markers. WebAR
Video of WebAR Experience

Then we worked with SparkAR and created a Instagram/Facebook filter. This was a lot of fun.
Here is the test link: Bitcoin to the moon
It is a playful front-facing experience playing on the idea of taking Bitcoin to the moon. You find your face and open your mouth to take BTC to the moon.
Then it rains BTC and plays a cash register audio clip.
I experimented with audio, particles, my own 3d animations, layers and masking out my full body so I could have a background.
Video of SocialAR Experience

We also worked with Reality Composer to create a spacial AR experience. It was interesting to take into account the placement of elements and spacing to have a experience built with HCD in mind.
My Spacial AR experience is also a bit playful.
"Potty Party," is a playful AR experience exploring potty learning.
Having 2.5 year old son, we have been working on "potty learning." So I thought it would be fun to do an AR experience that I could do with him.
Here is the Figma IA for the experience.
Jackson is very interested in the experience but sometimes get ahead of himself. lol Experience with Jackson
Dropbox PottyParty .realty file
Video of PottyParty Spacial AR Experience